Kitchen Remodeling Northwest Wisconsin
The kitchen. Where your family gathers. Where friends meet. Where you celebrate, connect, relax and, well, live your best life.
Before you start your kitchen remodeling project, talk to us. We can work out all the kinks and help you with details that could turn into problems. That's the Degenaar difference. We anticipate obstacles before we run into them. This keeps costs down, saves time and certainly prevents the headaches that can be part of any remodeling project — especially in a kitchen.
From your first idea to finished project, we help with every step of your kitchen upgrade. Some ideas for your kitchen: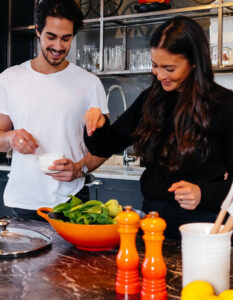 add a kitchen island
replace kitchen countertops
replace or upgrade kitchen cabinets
add a pantry
move laundry to first floor
add a mud room
add a dishwasher
add a dining area to your kitchen
add more light to your kitchen
add a coffee bar or a beverage bar
make your kitchen better for entertaining
add an entryway to prevent clutter
move walls separating kitchen and dining room
Got an idea for upgrading your kitchen? Give us a call. 715.580.0806